Support
This page provides advice on how to use and navigate the Te Whata website and application. It also includes information about how to customise your Iwi dashboard by editing your profile, setting key metrics, and adding goals and commentary.
---
Navigating Te Whata
In this short video we guide you through the different features and functions of Te Whata. We explain how to access your dashboard, the purpose of the different Pou menus and what is stored inside. The video also shows you how to use the graphs and explore the narratives and indicators, and how to compare data between Iwi, all Māori and all of New Zealand.
---
Navigating by Topic in Te Whata
This video shows how to browse by topic through the Iwi dashboard. The example used is how many Ngāpuhi students achieved level 3 qualifications or above in 2018. Once the graph is shown, we use the controls to change the view and compare the 2018 data set to 2013 and to All Māori and All New Zealand.
---
Edit your profile
Editing your profile is a great way to make your dashboard represent your iwi. Once you have logged in, you can edit your profile to configure and customise your Iwi dashboard, by clicking on the "Edit profile" button on your Iwi dashboard menu (left-hand column on your desktop view or in the drop-down menu on mobile).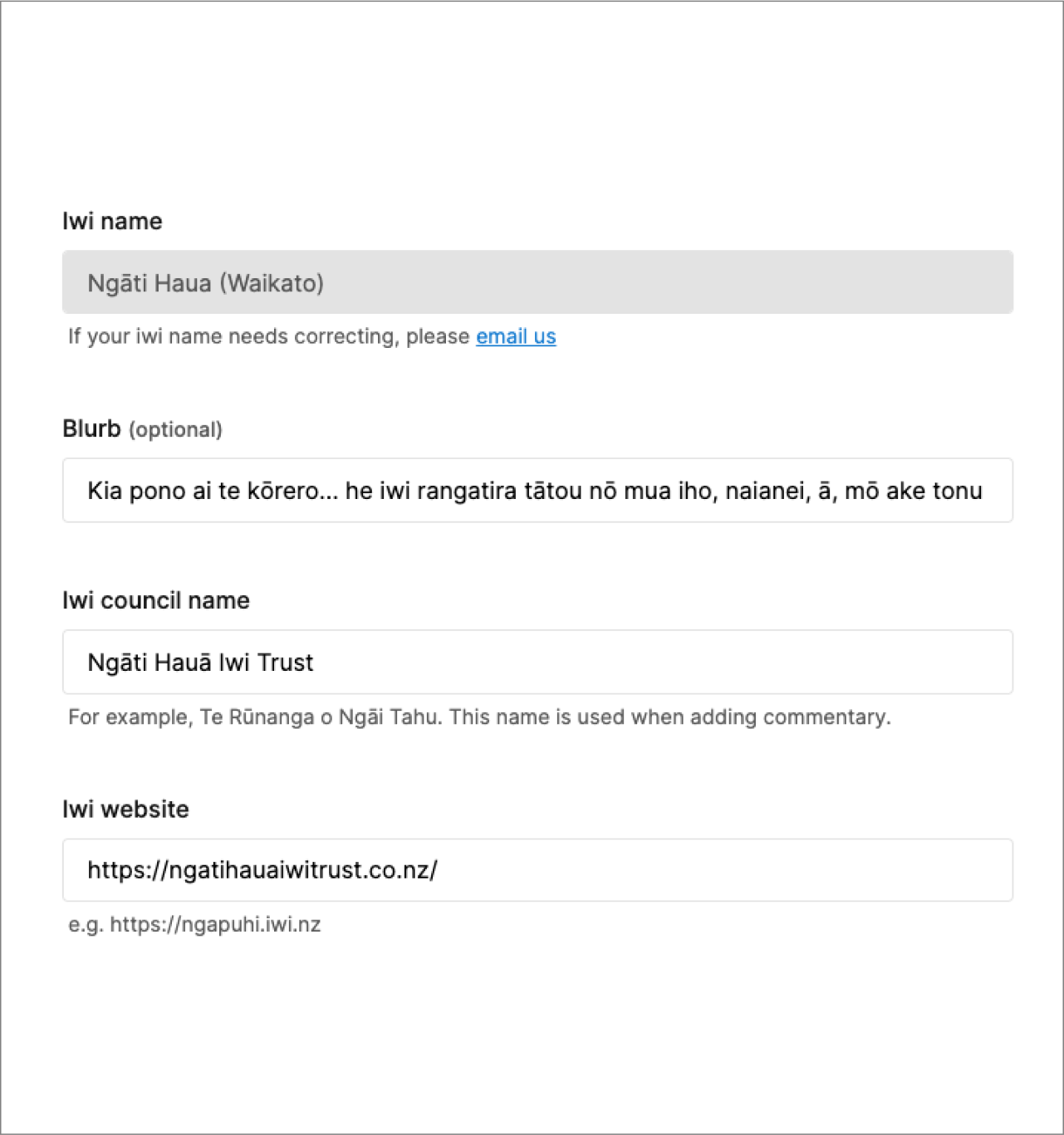 Change your iwi name
If your Iwi name needs correcting, please email us.
Add a tagline
In the "Blurb" field you can add a short tagline or message. This displays directly below the iwi name.
Add an Iwi council name
For example, "Te Rūnanga o Ngāi Tahu". This name is used when adding commentary.
Add an Iwi website URL
e.g. https://ngapuhi.iwi.nz. This displays below your Iwi name and tagline.
Change the dashboard image
One of the best ways to customise your Iwi dashboard is by replacing the default image with one that best represents your iwi. For the best quality, upload a 2000-pixel wide jpg image. Be mindful that your iwi name, tagline and website will be positioned over your image so choose an image that will ensure this information is legible.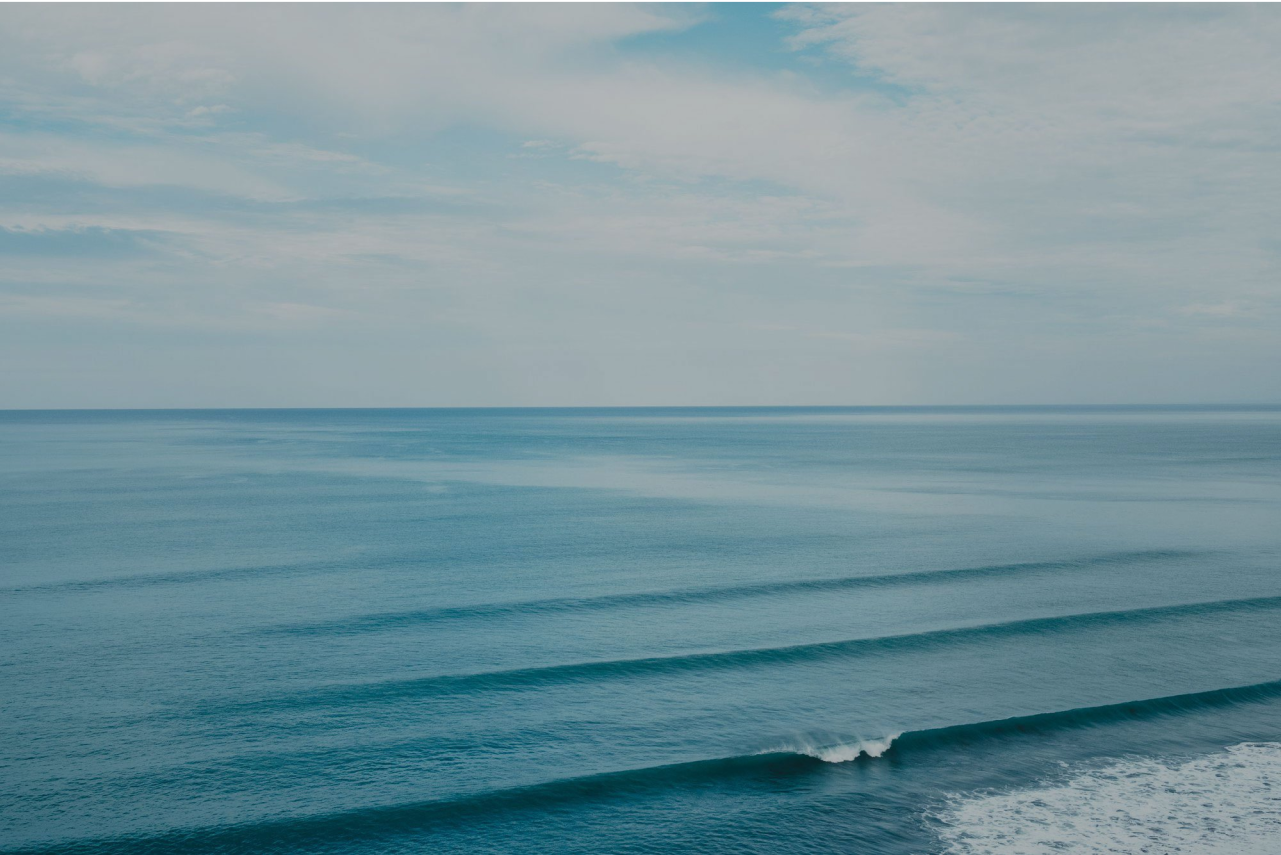 Change the theme colour
Choose from one of the five colour schemes. This setting changes the colour of your graphs and keys.
---
Edit key metrics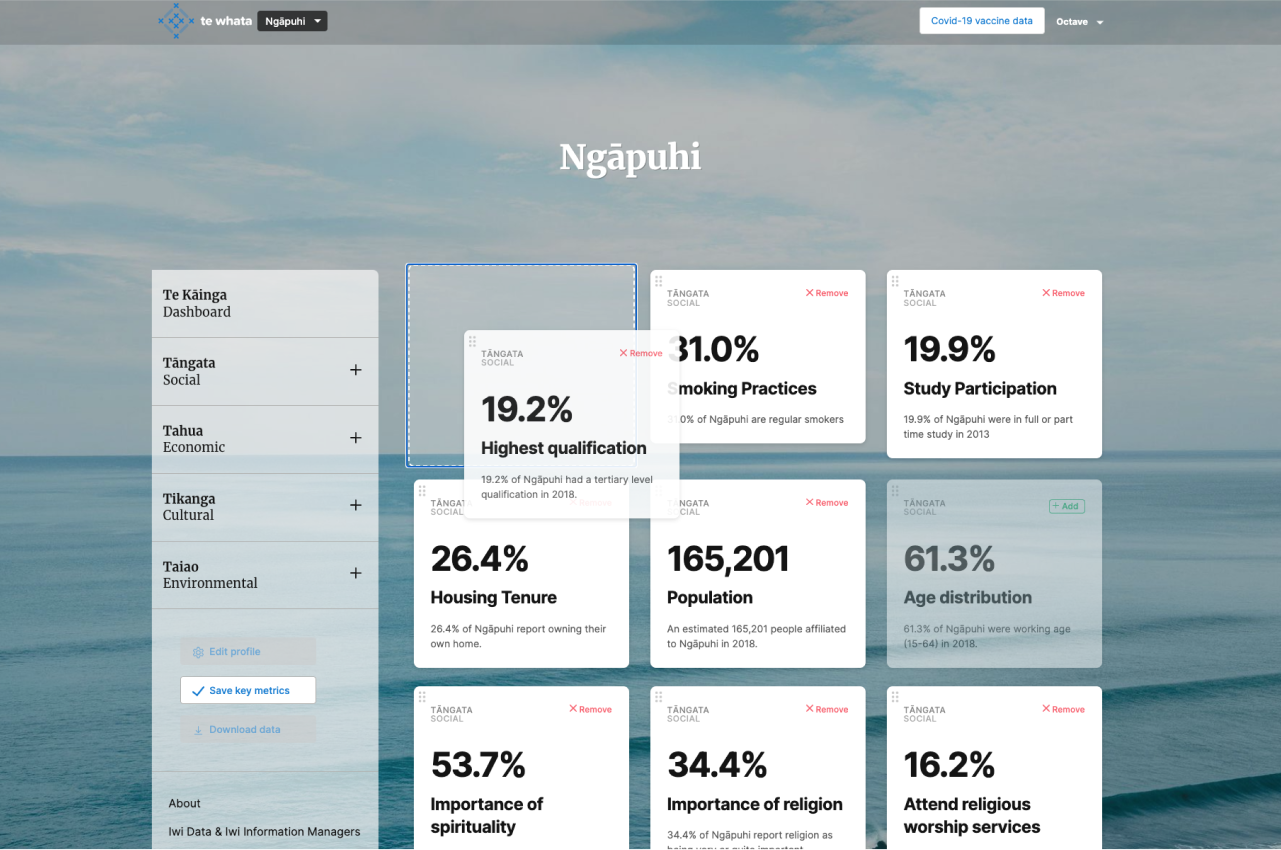 You can easily customise the key metrics displayed on your Iwi dashboard. This ensures that critical data and insights are presented in the right order. Data and insights that are not a priority can be removed. On your Iwi dashboard, simply click or tap the "edit key metrics" button (found in the left-hand column on desktop or in the drop-down menu on mobile), then shuffle or remove the metric tiles to your liking. Once you are happy with them, click or tap the "Save key metrics" button. Metric tiles that are removed will be greyed out – they can be added back in by clicking or tapping the "+ add" button. Changes will display immediately on your Iwi dashboard.
---
Setting goals
A great way to show what your iwi is focused on is by setting goals. Goals help make the data and insights more relevant to the ambitions and outcomes you hope to achieve for your Iwi. It's also a great way to socialise them. These should align with your broader strategic work. Once you have completed the necessary steps and discussed the goals with your stakeholders, you can add goals to your dashboard. Once logged in, navigate to a data set in your Iwi dashboard. On the right-hand side above each graph, you will find an "Add a goal" button. Click or tap the button to add your goal. Add a percentage target and the date or year on which you hope to achieve that target.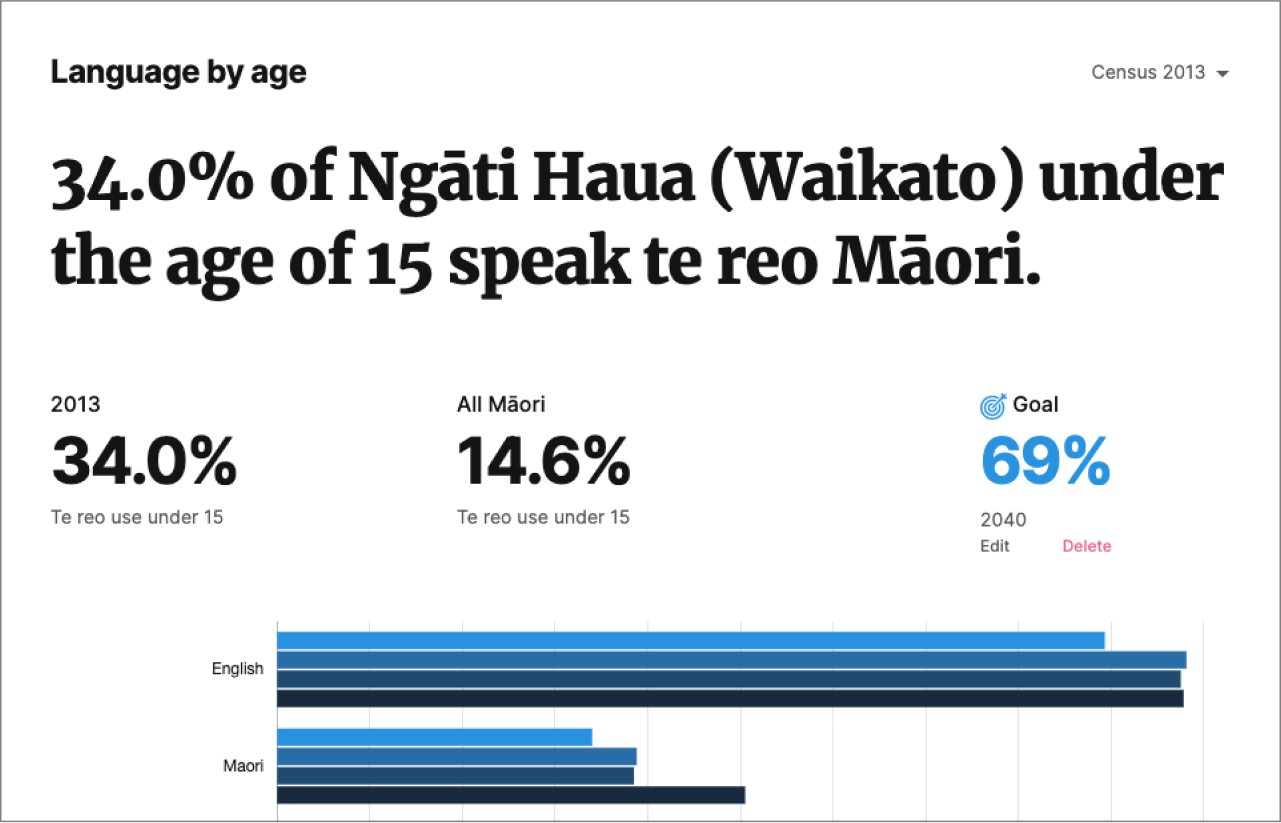 ---
Updating goals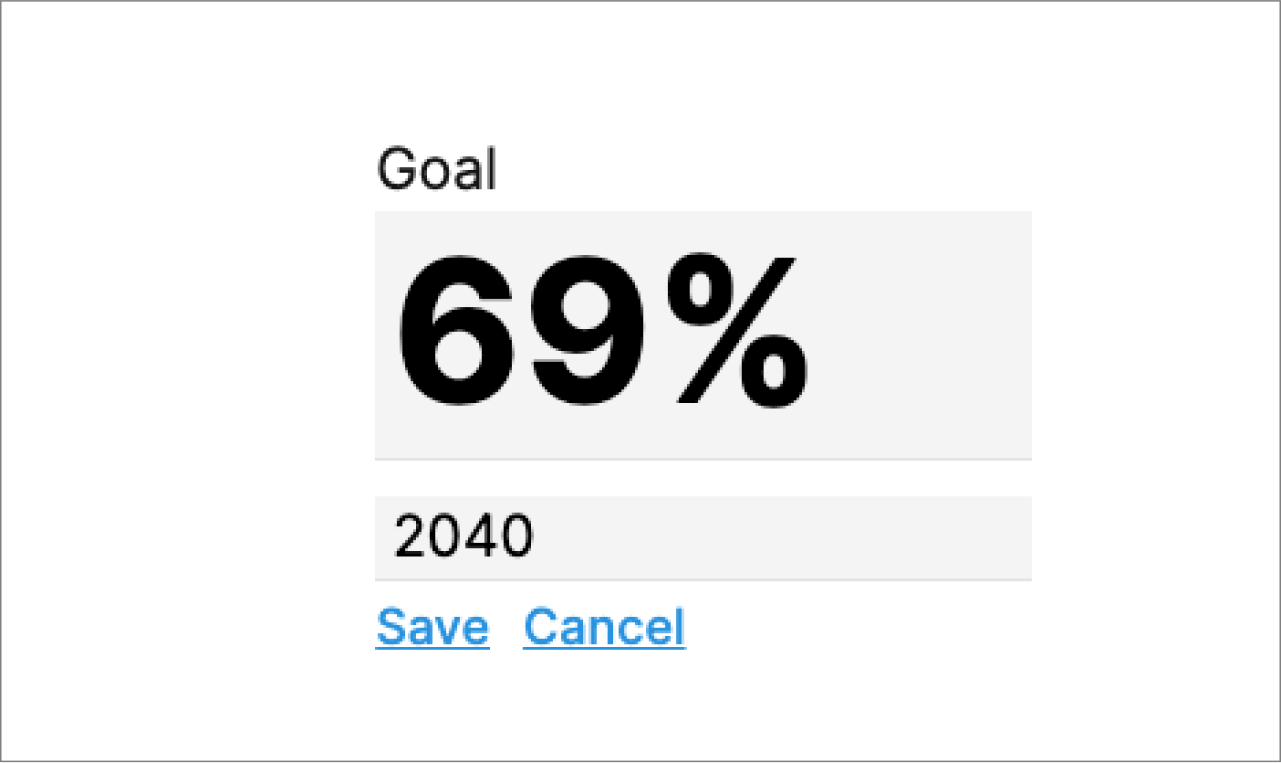 As time passes, and new data and insights become available, it's important to review and update your goals so they remain relevant to the outcomes you are aiming to achieve for your iwi. To update a goal, log in to your Iwi dashboard and navigate to the relevant page. Click or tap the "Edit" button below your Goal. Save the changes once you're done.
---
Adding commentary to key datasets
Adding commentary to datasets can provide important context about what the data means for your iwi. It can help explain the connection between the Goals you publish on your dashboard and your wider strategic work. This area can also be used to communicate how you are hoping to achieve your goals. When logged in, at the bottom of each dataset, you'll find an "Add commentary" button. Click or tap the button to add commentary.